Storefront
E-Commerce
Drive Commerce's Customizer and Cartographer platforms seamlessly integrate with your chosen e-commerce platform.
Easily deploy customization or guided shopping experiences to your e-commerce storefront

Integrate Cart & Checkout

Provide real-time product inventory and pricing information
E-Commerce Platforms
Salesforce Commerce Cloud. Drive Commerce provides Salesforce Commerce Cloud Reference Architecture (SFRA) certified cartridges for Customizer and Cartographer platforms.

Shopify and Shopify Plus

Adobe Commerce Cloud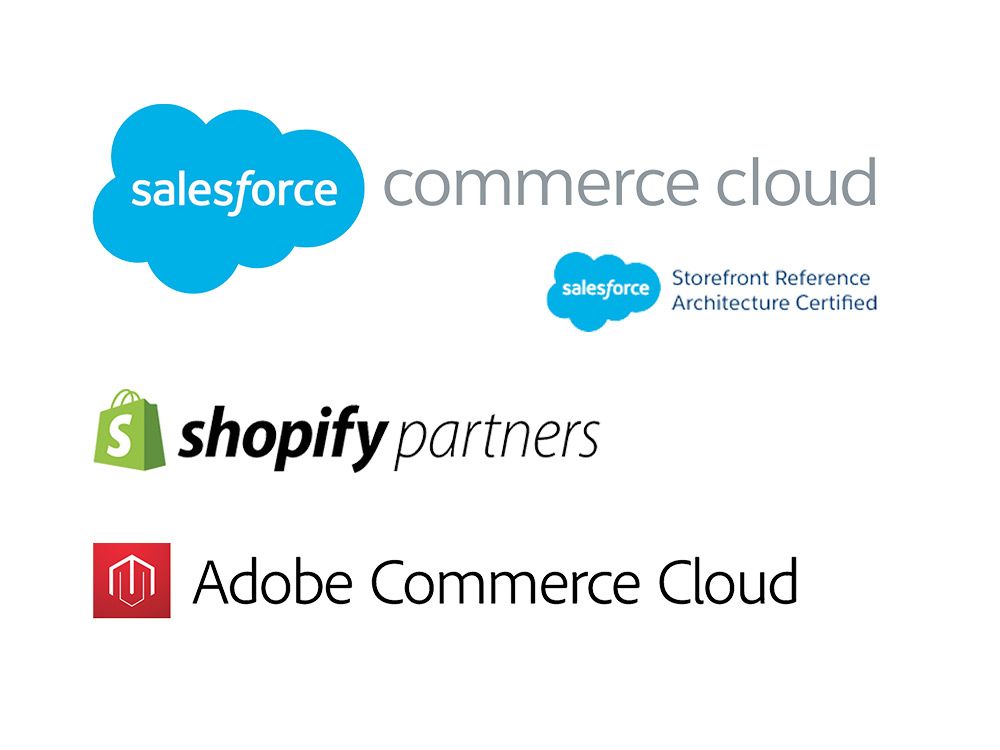 Data feeds
ERPs
Tap into existing repositories of your product data and import them through our robust platform API or use file-based product feeds.
Our customers use ERPs such as IBM Sterling, JD Edwards, or NetSuite

Implement direct integrations or bring an ETL engine or Feed Management solution such as Feedonomics or Cleo Clarify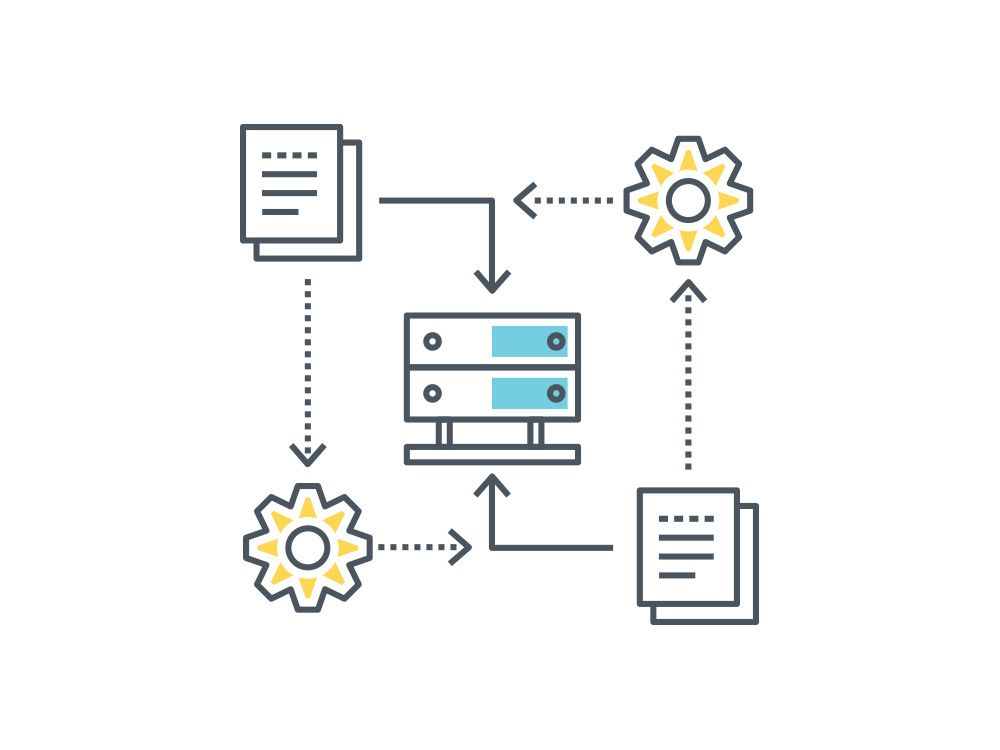 Fulfillment
Order Management
Capture all important data to successfully route customer orders placed on the storefront down to fulfillment and manufacturing.
Create production-ready assets that are sent directly to manufacturing for digital printing, etching, engraving, or any other customization options you have

Automatically moderate orders and detect language or images that don't match brand requirements

Use order workflows to implement complex interactions (for example, processing offline embroidery artwork)
Marketing and Analytics
CRM, ESP, and Web Analytics
We provide you the necessary integrations to learn more about your customers as they interact with the experiences built with our solutions.
Capture insights on your customer's shopping journing by integrating with CRMs or other analytics platforms

Create assets such as custom product previews for transactional emails or remarketing campaigns for saved quiz recommendations

Customizer and Cartographer platforms provides robust, built-in analytics modules. If you want to track more engagement events, easily integrate with Google Analytics, Adobe Analytics, or other web analytics packages.