Product Customization & Personalization in 2D, 3D, & AR
Customizer empowers your customers to create and visualize their dream made-to-order and personalized products in 2D, 3D or AR. All with effortless integration with your fulfillment.
See the Solution in Action
Customizer at work for brands like yours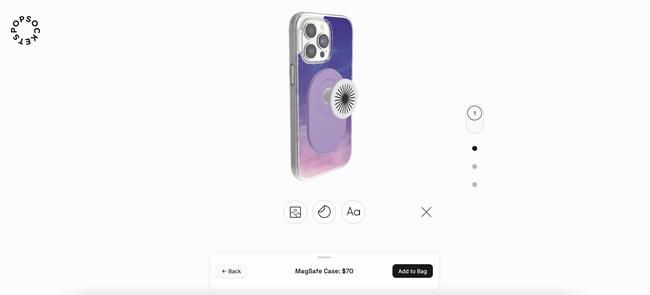 PopSockets
Industry
Mobile Phone Accessories
Solution
Customizer
Highlights
3D Product & AR Visualization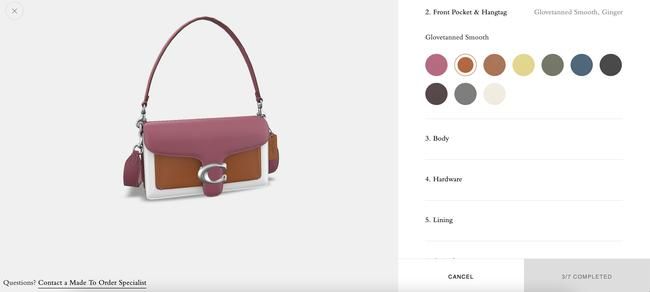 Coach
Industry
Fashion Apparel
Solution
Customizer
Highlights
Digital printing and Made to Order customization in 3D
Why Customizer?
Our team of experts combines a design-led approach and technical experience to deliver customization and personalization solutions that drive innovative experiences for global brands.
Our flexible, widget-based frontend experience offers broad customization capabilities and integrates easily with fulfillment and order management systems.
Product Customization Done Right
We have created over 5 million, unique customization recipes (and counting!) since our first customization experience launched in 2018. In a mobile-first environment, over 60% of these recipes were created on a mobile device. Our customization experiences are embedded on e-commerce sites and in-store kiosks across a variety of industries spanning from custom sneakers to custom duck calls.
Product Data & Imagery
Import your existing product data such as images and supporting metadata. Then Customizer renders 2D imagery or 3D models using our built-in rendering service and image server or we can integrate with an existing server such as Adobe Dynamic Media.
Endless Personalization Options
Customizer's modular architecture allows for virtually endless types of customization and personalization options. Text, engraving, custom images, colors, textures, or embroidery, to name a few, can all be achieved and visualized.
Product Versioning & Inventory Tracking
Take the pain out of managing product lines, materials or color options with our unique version-management capabilities. We even track real-time inventory for you!
Effortless Fulfillment
Detailed, print-ready build sheets and pick lists are generated for your fulfillment team and manufacturers. Our recipes are seamlessly passed down so that customers get exactly what they built, with no unexpected surprises.
Your Customers Demand Personalization
Desire
With 30% of online shoppers interested in personalizing an intended purchase, Customizer gives you the tools to build engaging and memorable experiences that foster lasting relationships with your customers — resulting in higher Net Promoter Scores™.
Cost
We get it, you have a budget. That's why Customizer's effortless API allows for affordable and reliable integration within your current systems. No fluff. No surprise fees. Just flat-rate pricing tailored to your needs, allowing for scale as you grow.
Scalability
Customizer offers online product customization solutions that are available where your customers shop. We can scale our Customizer experiences to match — and grow with — your products and store footprints online or offline.
Built with Developers in Mind
Follow developer documentation to stay up-to-date with Customizer API and scripting updates.
Want to Talk with an Expert?
Let's get in touch. We'd love to chat with you about how product customization enhances your ecommerce experience.