Innovation in D2C: Oak & Eden's Success with Drive Commerce
About Oak & Eden
Oak & Eden is a whiskey brand known for its unique "in-bottle finishing™" technique, where a spiral-cut piece of oak inside the bottle flavors the whiskey naturally. This innovative approach, recognized by various industry awards, highlights their commitment to creativity and excellence.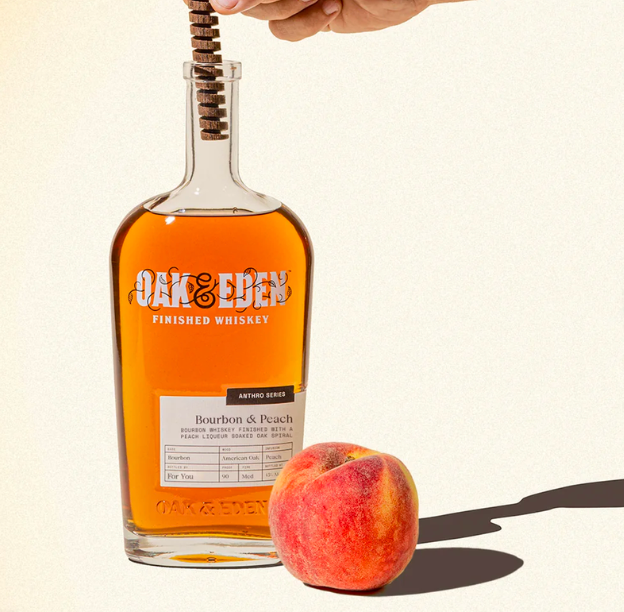 "I have been blown away by our experience working with Drive Commerce. I've never worked with an agency where I come to the table with a problem, and within days there's a solution brought to me. You are a team of doers!"
Challenges
In the tough-to-navigate spirits and alcohol industry, Oak & Eden grappled with:
Synchronizing diverse systems and teams
Achieving a seamless order flow between platforms, creating integration difficulties
Limited customization options due to technological barriers
The pressure to meet the demands for Direct-to-Customer (D2C) experiences
These obstacles called for an innovative solution capable of redefining the customer journey within a constrained environment.
Solutions
See how Drive Commerce provided Oak & Eden with a targeted solution for each of their unique challenges.
Integrated multiple systems such as Shopify, Barcart and Shipstation that ensured an uninterrupted and seamless customer workflow. Our design partner, Elva, brought the visual appeal.
Crafted a Direct-to-Customer (D2C) experience that was cohesive, flexible, and aligned with modern shopping expectations
Embedded our Customizer tool into the bottle-building process, enabling a one-stop-shop experience for customers to personalize their bottles.
White-glove support helped Oak & Eden launch a disruptive tool and position itself as industry pioneers.
Our multi-faceted approach leveraged our cutting-edge Customizer platform with our deep, e-commerce expertise to create an experience that reasonated with Oak & Eden's audience and brand vision.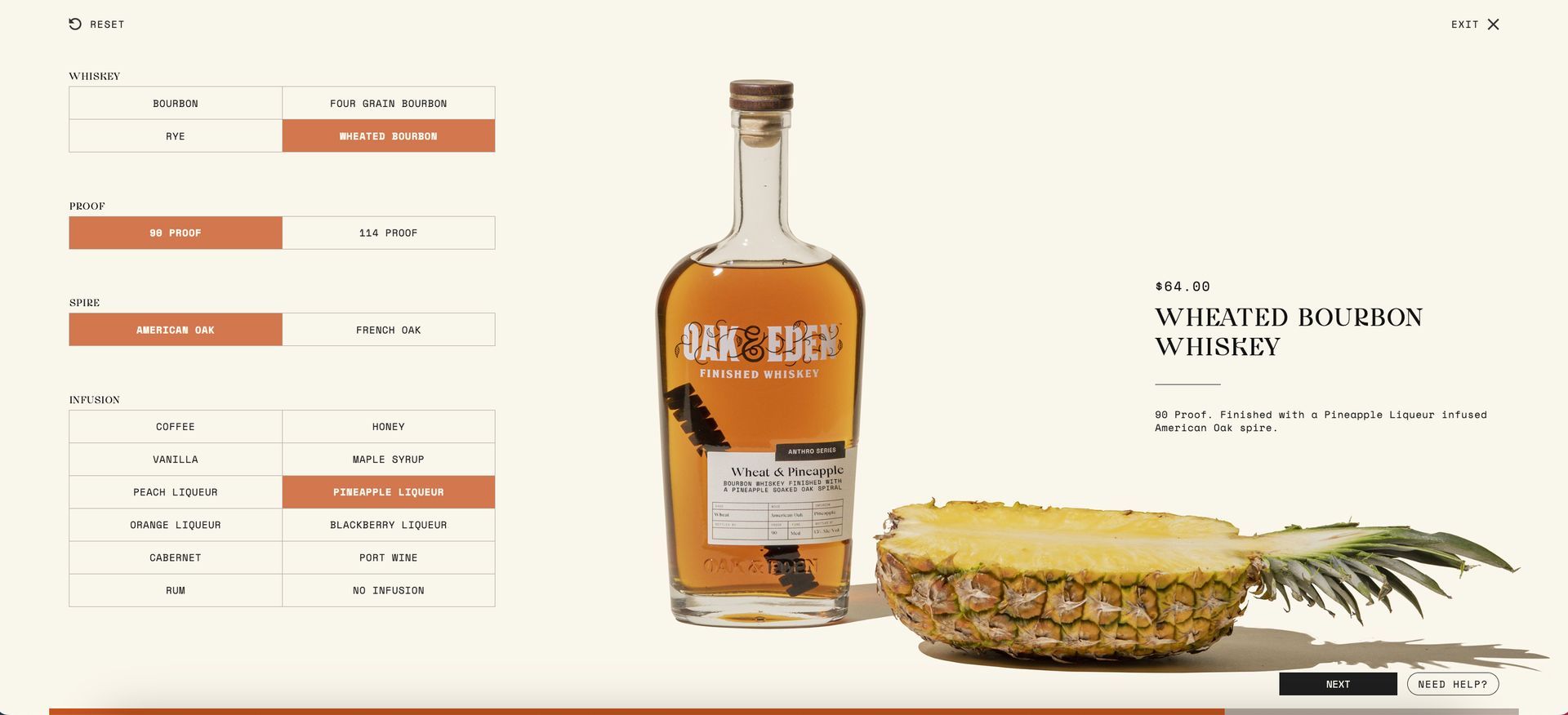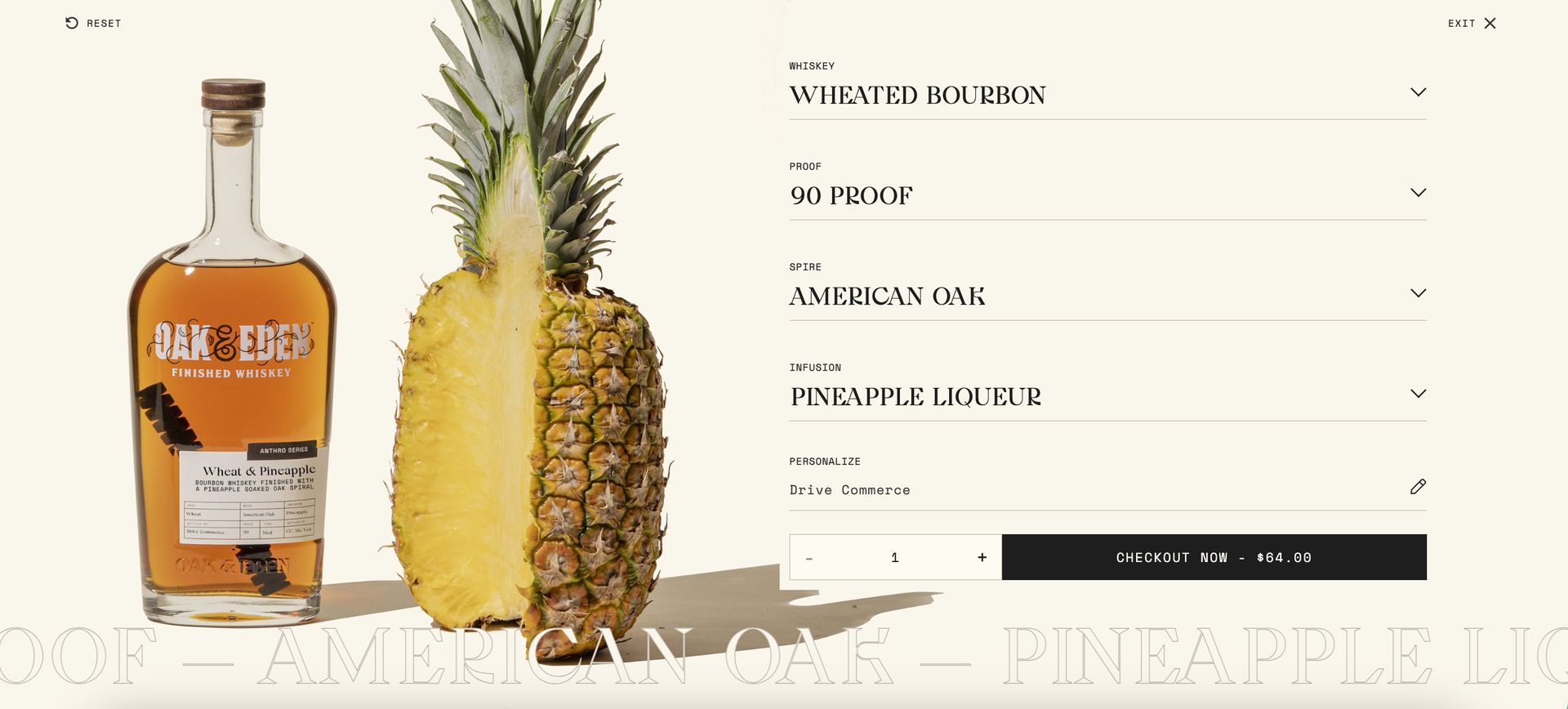 Results
The perfect concoction? The innovative experience was a smash in the alcoholic beverages industry — Oak & Eden succeeded in standing out and revolutionizing how customers interact with their spirits.
In just the first six months, they sold over 3,000 custom bottles, seeing a 7x ROI.
Learn how to achieve the same ROI (or better!) for your brands. We'll cheers to that. Schedule a demo and download our whitepaper to get started.

Here at Drive Commerce we pride ourselves on delivering accessible, personalized shopping experiences that leave customers feeling great. We specialize in eCommerce solutions that effortlessly connect customers with the products they want from the brands they love. Our mission is to enable retailers to deploy high-quality, high-value digital experiences that modern-day consumers expect from brands they know and love.
We have had almost a decade of successful partnerships with industry leaders such as New Balance, Funko, Taylormade, and Coach. We're confident that we can help any retailer decrease time to market on vision-critical projects, automate mundane processes, and increase consistency and repeatability in their business.


Want to Talk with an Expert?
Let's get in touch. We'd love to chat with you about how Customizer can enhance your customer's e-commerce experience.