How Drive Commerce Doubled the Average Order Rate for Wolverine Worldwide's International Shoe Brand
About Wolverine Worldwide
Wolverine Worldwide (WWW) is one of the world's leading marketers and licensors of branded casual, active lifestyle, work, outdoor sport, athletic, children's, and uniform footwear and apparel. WWW is the parent company of 13 highly successful brands, including Merrell®, Saucony®, and Cat Footwear®, which all have an international presence, global distribution, and brand recognition.
As an industry leader in the footwear, apparel, and accessories space, it's vital for the WWW team to stay relevant and on the cutting edge of technology. They aim to deliver the highest quality customer experiences and are always searching for innovative ways to scale and optimize their large organization.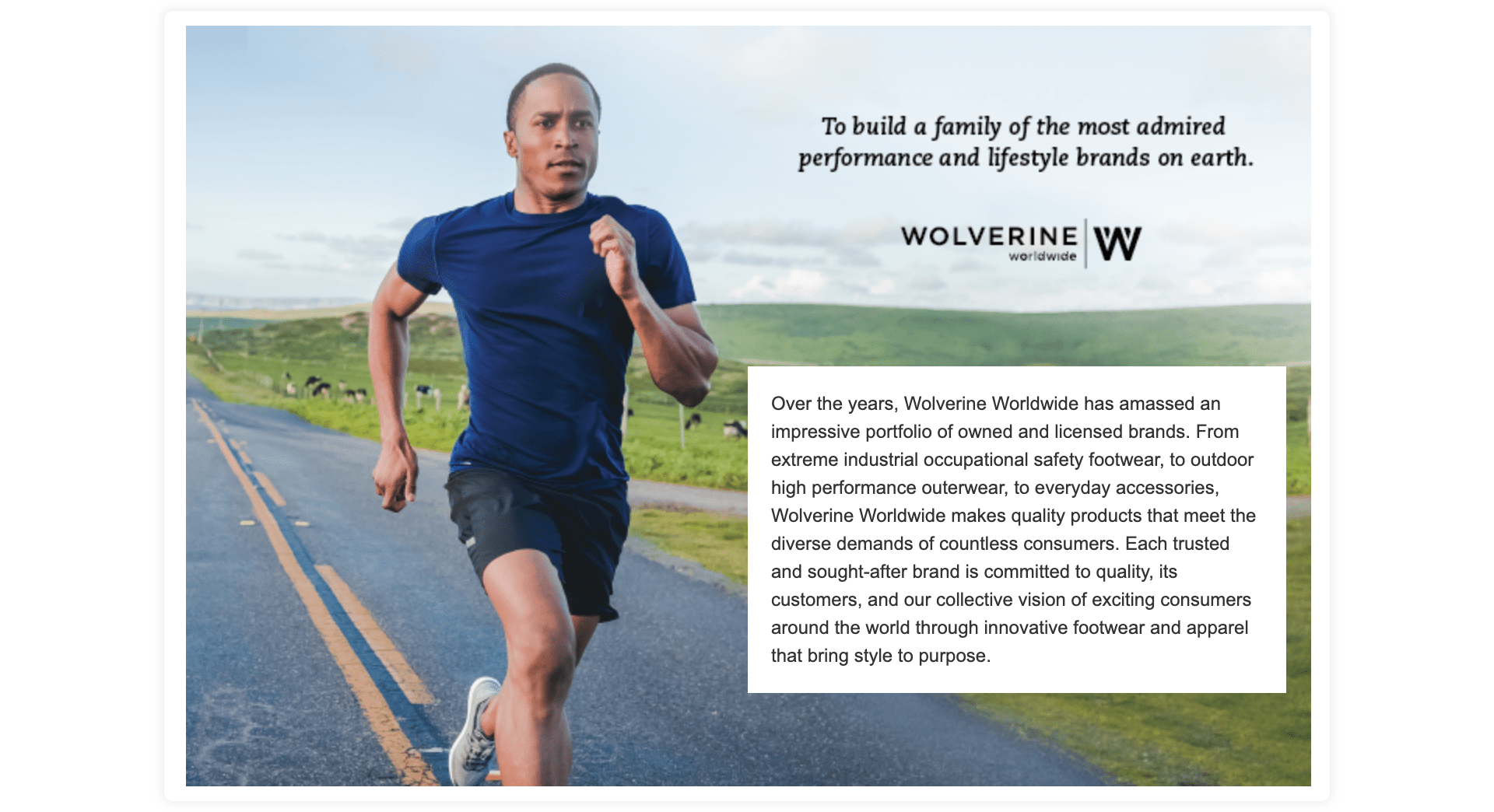 "It is exciting to see the success of the Shoe Advisor. We couldn't have done it without great partners like Drive, who are always willing to jump in and help us solve customer or technical problems as they arise through our discovery or measurement process…."
Challenges
Over the past few years, and especially with the Covid-19 pandemic, there's been a noteworthy shift in retailers switching from wholesale or retail distribution to offering direct-to-consumer (DTC) retail experiences. Wolverine saw this shift to DTC as an opportunity to quickly scale and leverage its credibility, experiences, and customer loyalty. However, the company experienced difficulty making its existing Saucony Shoe Advisor experience viable and effective.
Their primary challenges were:
Maintaining a human-centered design while also being able to bring the Shoe Advisor tool to market efficiently.
Delivering a quality product across multiple brands and international websites to provide customers with a unified and consistent experience.
Standardizing a UX framework and technical implementation process for the Shoe Advisor product so that each brand could benefit from the technology.
Providing consumers with the best possible shoe recommendations while increasing overall engagement, conversions, customer satisfaction, and customer affinity.
Solving a need to collect valuable zero-party data throughout each stage of the Shoe Advisor funnel and process.
Solutions
Drive Commerce equipped WWW with the digital tools it needed to scale its vision quickly across its brands. Leveraging Cartographer — our product recommender that offers quiz-like experiences, mimicking the in-store experience with a live associate, WWW and Drive Commerce improved the quality of the recommendations provided by the Shoe Advisor tool with user-centric, real-time feedback.
We optimized and deployed the Shoe Advisor experience across multiple digital assets, including branded websites, apps, and international sites. WWW was able to rapidly take advantage of the pivot to DTC and execute on their long-term visions of growth.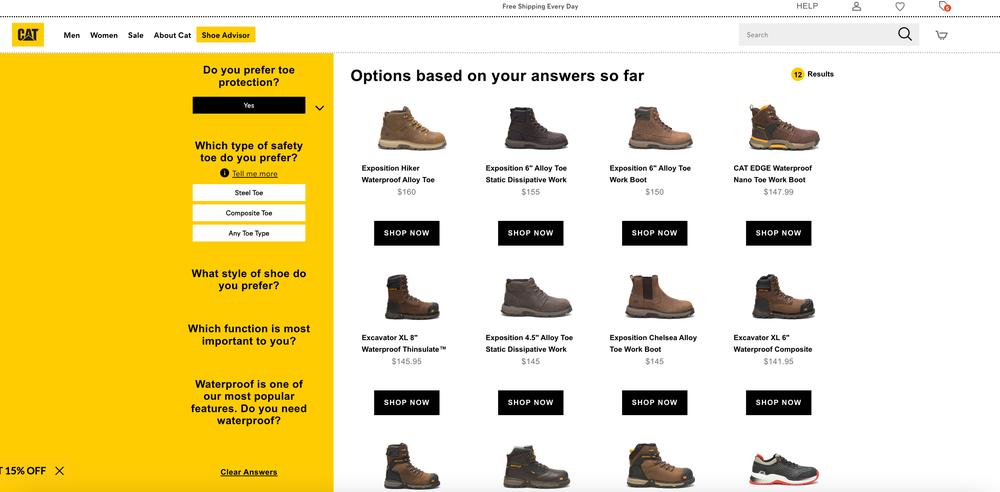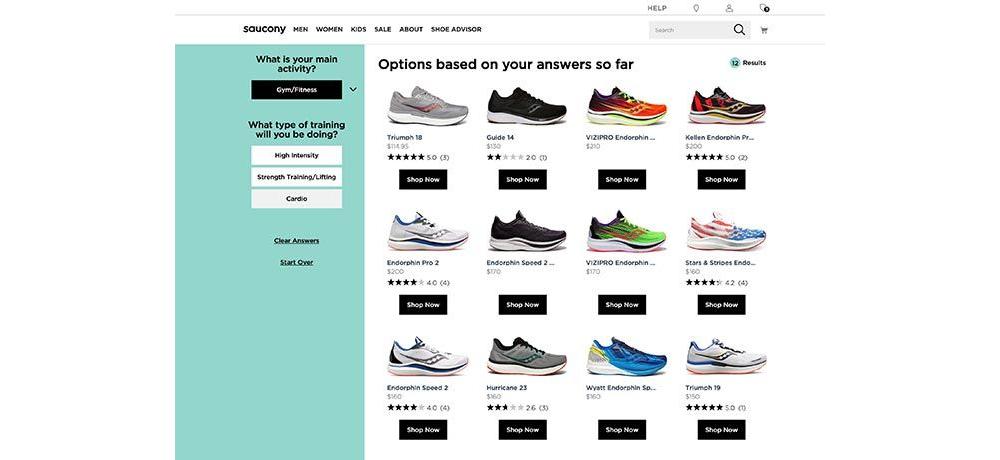 Results
With Shoe Advisor (SA) implemented and Cartographer features integrated across the WWW network, we were able to drive significant results, particularly for Saucony:
1.61% of site visitors viewed SA (1.21% mobile | 2.3% desktop)
13% added to cart rate after viewing SA (9% mobile | 17% desktop), over 2x higher than the typical site average
4.85% order rate after viewing SA (2.85% mobile | 6.87% desktop), over 2x higher than the usual site average
$130 AOV after viewing SA, $9 more than the standard site average
Learn how to double the Average Order Rate for your brands. Schedule a demo and download our whitepaper to get started.

Here at Drive Commerce we pride ourselves on delivering accessible, personalized shopping experiences that leave customers feeling great. We specialize in eCommerce solutions that effortlessly connect customers with the products they want from the brands they love. Our mission is to enable retailers to deploy high-quality, high-value digital experiences that modern-day consumers expect from brands they know and love.
We have had almost a decade of successful partnerships with industry leaders such as New Balance, Funko, Taylormade, and Coach. We're confident that we can help any retailer decrease time to market on vision-critical projects, automate mundane processes, and increase consistency and repeatability in their business.
Want to Talk with an Expert?
Let's get in touch. We'd love to chat with you about how Cartographer can enhance your customer's e-commerce experience.